Commodore Computhek 2 - Training für Fortgeschrittene - Schreiben mit dem PC
When I switched from C64 to PC in November 1991 the retailer where i bought my PC gave me some goodies along my new hardware. I remember a version of MS-DOS 5.0, MS Windows 3.0, some mouse plus mousepad, a package a 3.5" disks and this software. Until today I have not opened the package it is still shrink-wrapped. I wonder when I will finally open it, as it sure looks promising, esspecially the word processor SuperText Junior.
Pictures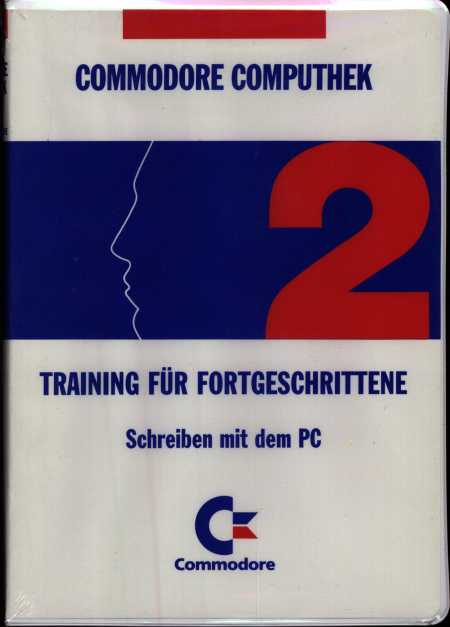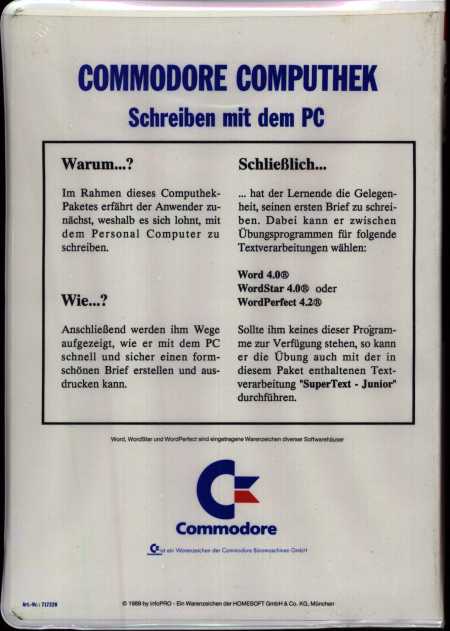 Translation
Front
COMMODORE COMPUTHEK
TRAINING FOR INTERMEDIATES
Writing with the PC
C=
Commodore

Back
COMMODORE COMPUTHEK
Writing with the PC


Why?
The User is introduced into the benefits in writing with a personal computer.

How?
Then we will show him, how he can edit and print a nicely formatted letter fast and secure.

Then
the apprentice has the chance to write his first letter. He can choose among the following word processors:
Word 4.0
WordStar 4.0
WordPerfect 4.2
If he does not have access to any of those he can use the included word processor "SuperText - Junior".
Contact
Please send comments to Dirk Jagdmann <doj@cubic.org>.
---
Home / Computhek